Image credits: Abramson Architects – AFCO Design
You may love baseball but do you live baseball? It may be an easier prospect if Beverly Hills real estate firm Bolour Associates brings their latest project to fruition. They currently have plans underway to bring an 86-unit multi-family property to life, conveniently located just up the road from the largest baseball venue in the world: the LA Dodgers Stadium. While the project is still in the planning stages, it stands out due to the remarkable lull in housing construction across the city.
Details of the New Apartment Construction Project

It was December 2021 when Bolour Associates purchased for $3.8 million a property that had long layed vacant at the point where Sunset Boulevard meets the legendary Vin Scully Avenue. If all goes according to plan, it will be the site of a brand new five-story multi-family apartment building.
The new apartment construction at 1330 W. Sunset Boulevard will accommodate 86 units including studios as well as apartments, both single and double bedroom. Living space will be situated above a modestly sized parking structure accounting for up to 50 vehicles. The building will also incorporate a fitness center, rooftop amenity area, and open courtyard. Around two dozen trees are also being planted to beautify the area.
Bolour Associates are requesting that the city grant them an exception for their new apartment construction to exceed current zoning limitations. As compensation, they've offered to reserve seven of their units for renters as designated at the extremely low-income level.
Just Down the Street from the LA Dodgers Stadium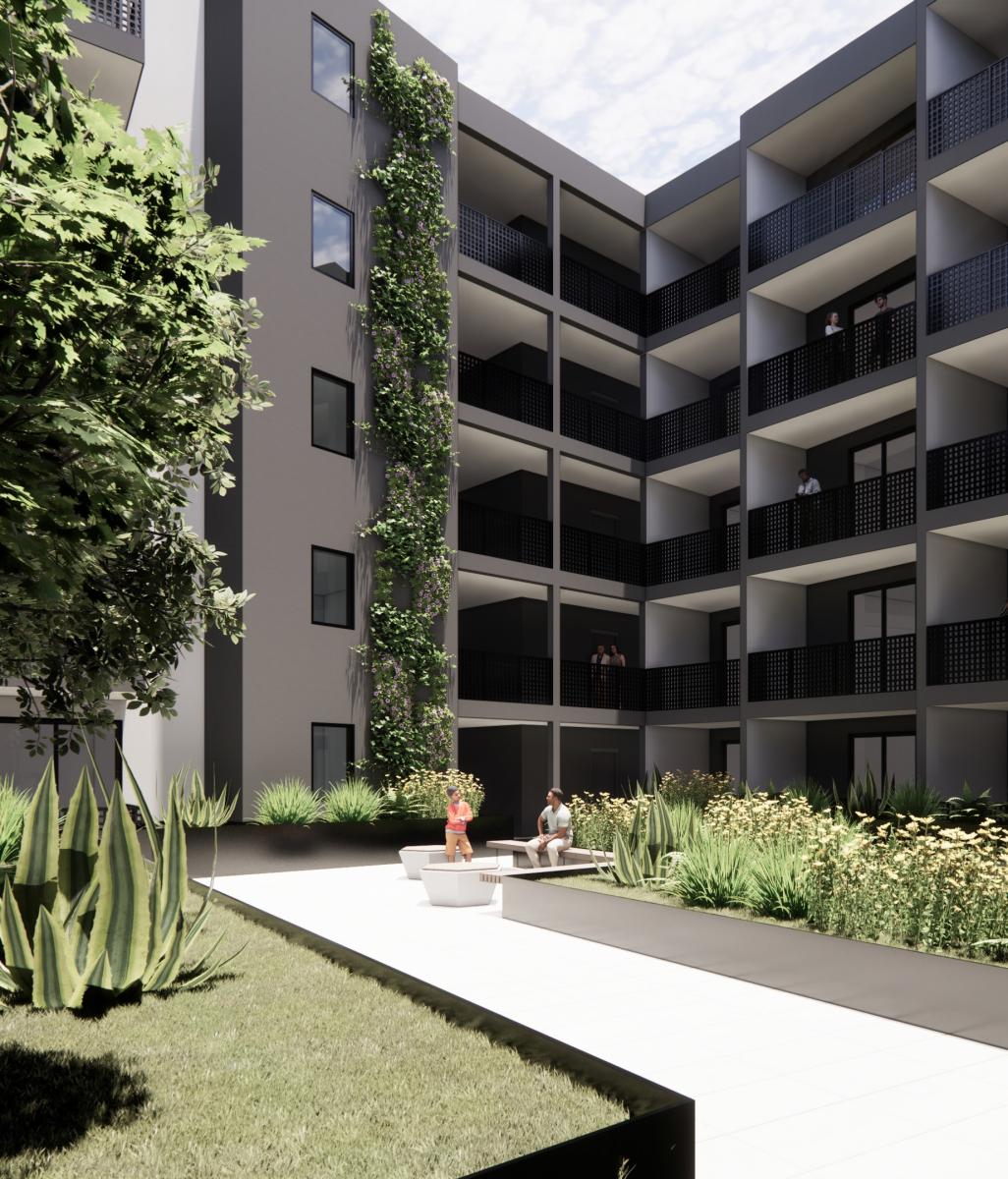 Of course, the immediate draw of this new apartment construction is its close proximity to Dodgers Stadium. With the LA Dodgers Stadium just a short walk up the hill, it seems like the perfect setup for sports fans. Bolour Associates seem to be very aware of this. Early proposals drafted by Abramson Architects with AFCO design as architect of record reveal a planned LA Dodgers mural.
Premium Echo Park Location
The Echo Park neighborhood that hosts this exciting new project as well as the LA Dodgers Stadium is one of the fastest growing areas on the city's eastside. It often blends its boundaries with the neighboring community of Silver Lake. For years, the twin communities have been a bastion for aspiring musicians and artists. However, recent developments have placed more of an emphasis on the affluent. This is largely due to the area's wealth of diverse dining and shopping options.
While 2023 has been a disturbingly slow time for new apartment construction, you may not know it from looking at Echo Park. Bolour Associates' planned building is following similar projects peppering this prime stretch of Sunset Boulevard adjacent to the LA Dodgers Stadium. Among these is a massive project to build 327 apartments at the cross street of Sunset Boulevard and Everett Street.