All images: Gensler
Kevin Hart's flagship Hart House vegan restaurant has hardly had its day in the sun. But a plan for a mixed use development in the same spot is shaking the comedian's foray into plant-based cuisine. Earlier this month, Galaxy Commercial Holdings, the owner of the property at 6800 Sunset Boulevard, filed an application with LA's Department of City Planning that will likely shutter the new vegan spot. Dubbed simply Sunset & Highland, the new construction reinforces the industry move toward mixed use property over dedicated living, retail and/or office space.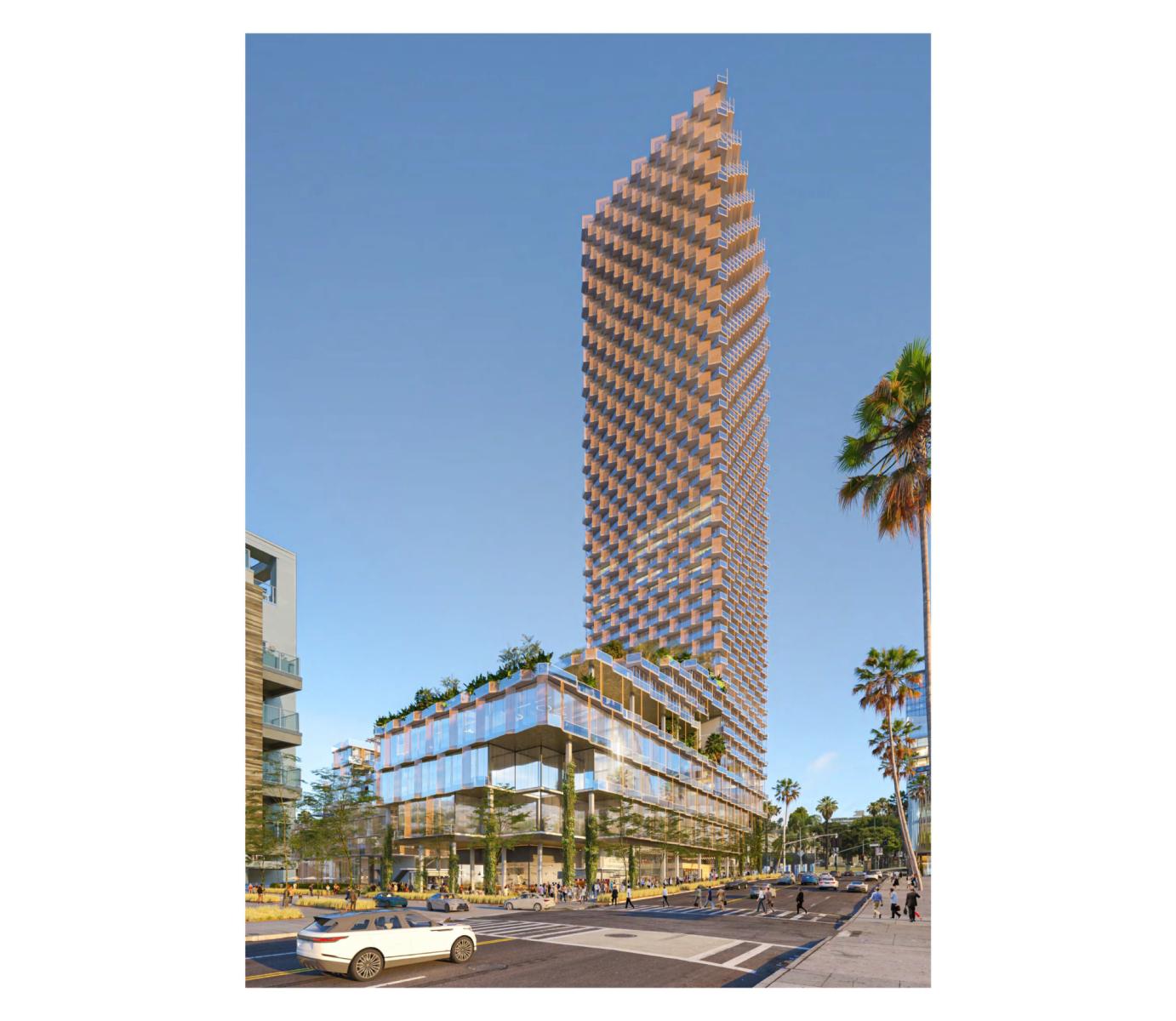 The History of 6800 Sunset
Despite being in such a high traffic location, the businesses that have called 6800 Sunset Boulevard home over the years haven't always had an easy time of it. For several years, the location served as host to a McDonald's that likely survived on traffic from nearby Hollywood High School. But as the fast food giant battled with rising health standards in the country, the location was closed in 2015, making way for a flower shop.
After the flower shop vacated a mere three years later, 6800 Sunset sat vacant. At least until Kevin Hart's Hart House vegan spot opened in May of this year. Yet, even in a town that reveres vegan diets and celebrities alike, the first Hart House seems destined for the chopping block.
Plans for the Mixed Use Development
The renderings submitted in Galaxy Commercial Holdings' application create a vastly different picture than what we've come to expect from 6800 Sunset over the decades. If all goes according to their plans, the Sunset & Highland mixed use development will tower a looming 42 stories over the surrounding area. Its chic glass facades augmented with intricate gilded screens will house 298 living units comprising:
studios
single-, double-, and triple-bedroom apartments
115 hotel rooms
Retail space will make up its base floor.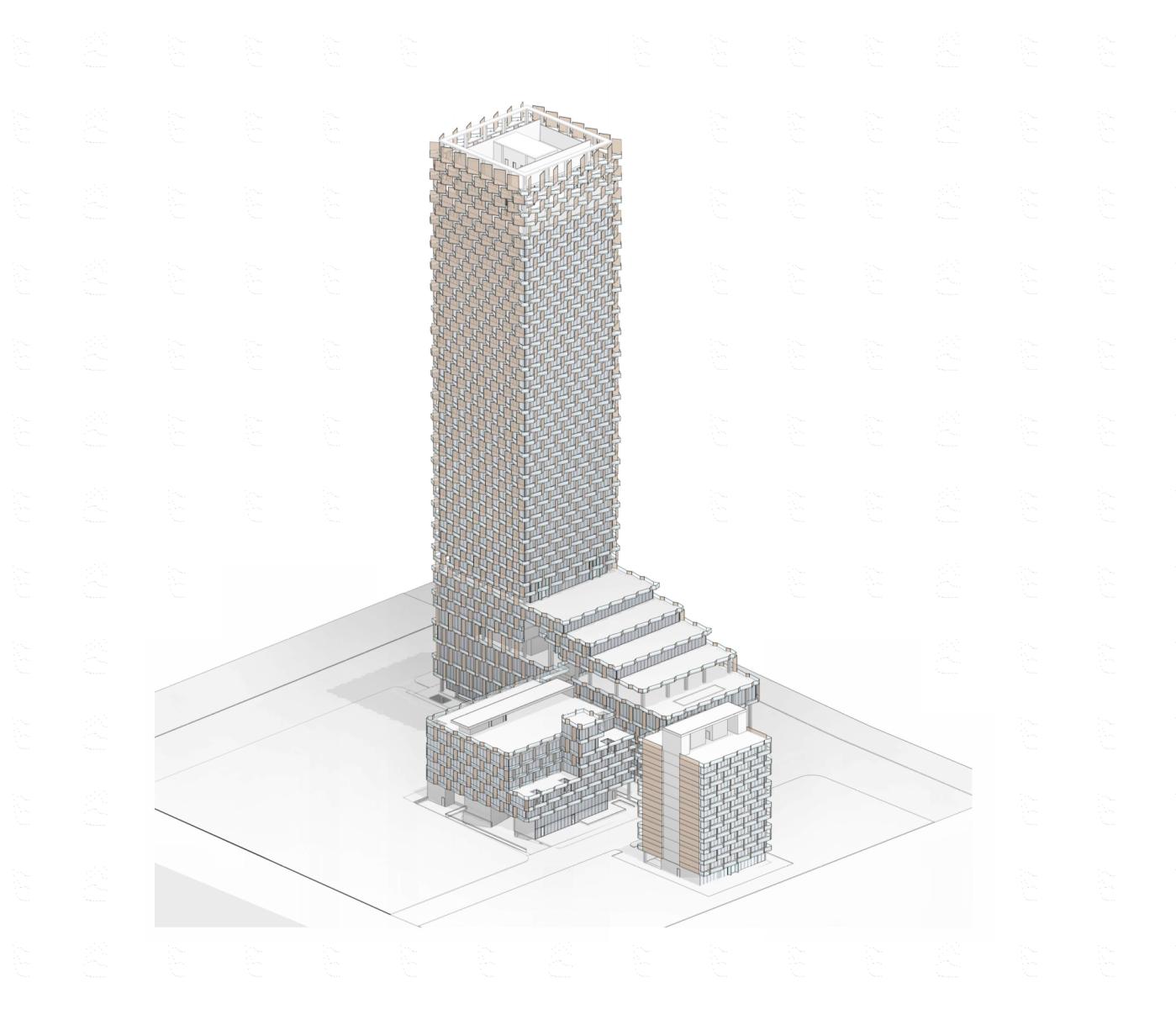 The property will also serve as the grounds for a 12-story complex hosting 80 affordable housing units. Reserved for seniors at the very low income level, this separate building would run along Leland Way to the south of the mixed use development.
While the mixed use building would tower at 520 feet, the affordable housing residential structure would stand at 112 feet. The full expanse of the mixed use development would utilize a parking structure capable of accommodating a total of 500 vehicles. This includes subterranean parking and a six-level automated parking facility that would neighbor the affordable housing structure.
Potential Breaks for the Planned Construction
With Los Angeles offering big breaks for developments that provide affordable housing units, it's no surprise that Galaxy Commercial Holdings are hoping for some concessions from the Department of City Planning. These include:
Averaging floor area across multiple zones
Exceeding residential density parameters
Surpassing structural height limitations
Other Mixed Use Buildings Coming to the Area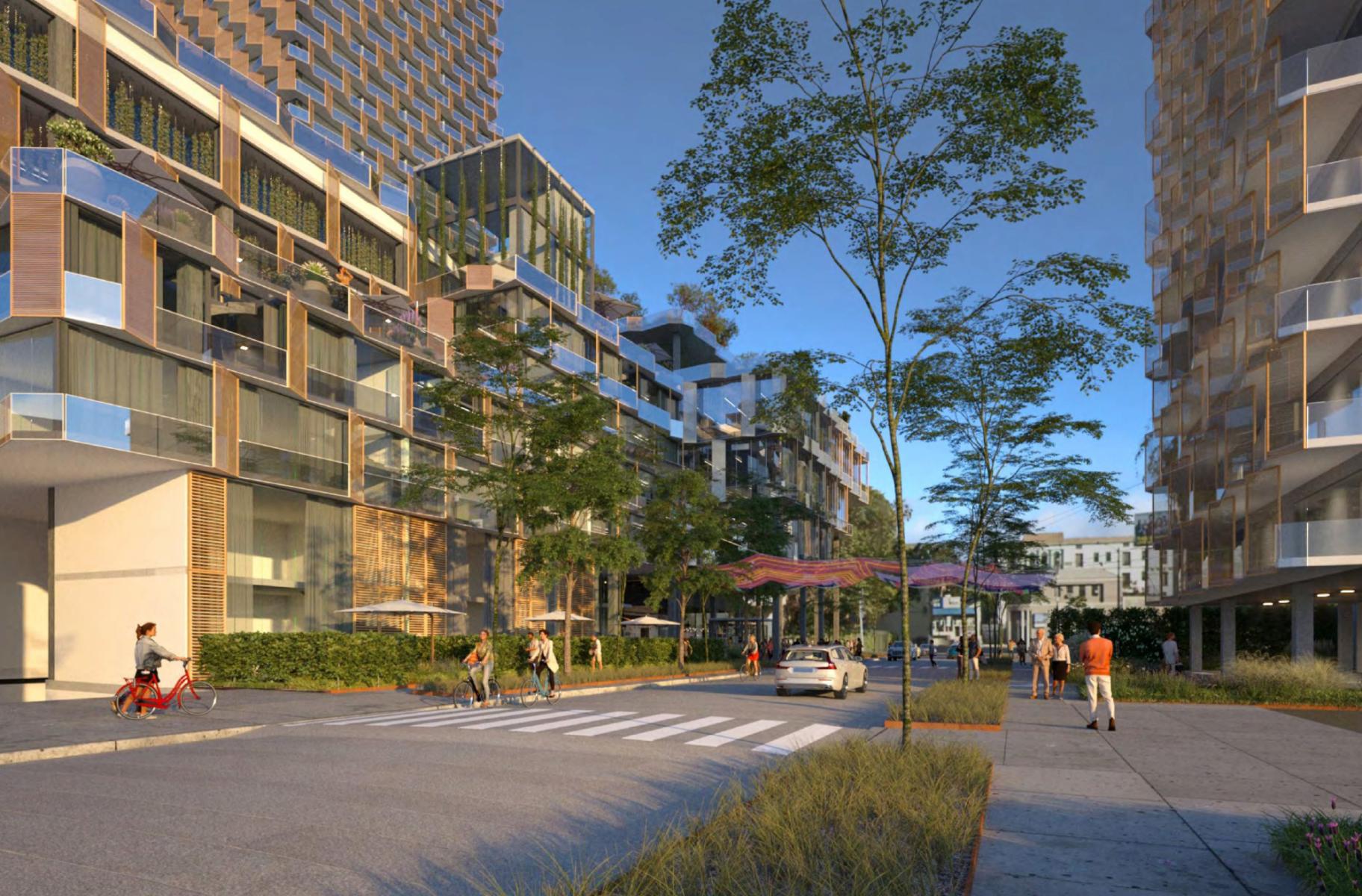 Sunset & Highland is the most recent proposed mixed use development to be planned for the junction of Sunset and Highland. Recently, music producer Philip Lawrence and business manager Thomas St. John announced plans for a mixed use building under their CMNTY Culture branding. This project would include offices, production studios, and even a venue for live performances.
Likewise, Harridge Development has been working on their plans for Crossroads Hollywood, an even more ambitious mixed use development. Crossroads will house 950 apartments, 308 hotel rooms, and over 190,000 square feet of commercial space. No doubt, Sunset and Highland will look radically different a decade from now.
Who knows maybe Hart House will find its new location on the ground floor of Sunset & Highland. But you may want to visit the vegan spot while you can, just to be on the safe side. We have a feeling that the ambition for this mixed use development wasn't tapped out by the plans alone.