We've talked a great deal on this blog about repurposing empty office space for residential units. But we've not touched on another trend that's been sweeping the nation. Colleges and universities across the nation are acquiring underperforming commercial space in the name of higher education. The latest example is happening right here in our backyard. UCLA announced their acquisition of the historic Trust Building at 433 S. Spring Street. While details of the exchange weren't publicized, insider whispers indicate the empty office space sold for around $40 million.
Thinking Outside the Traditional Box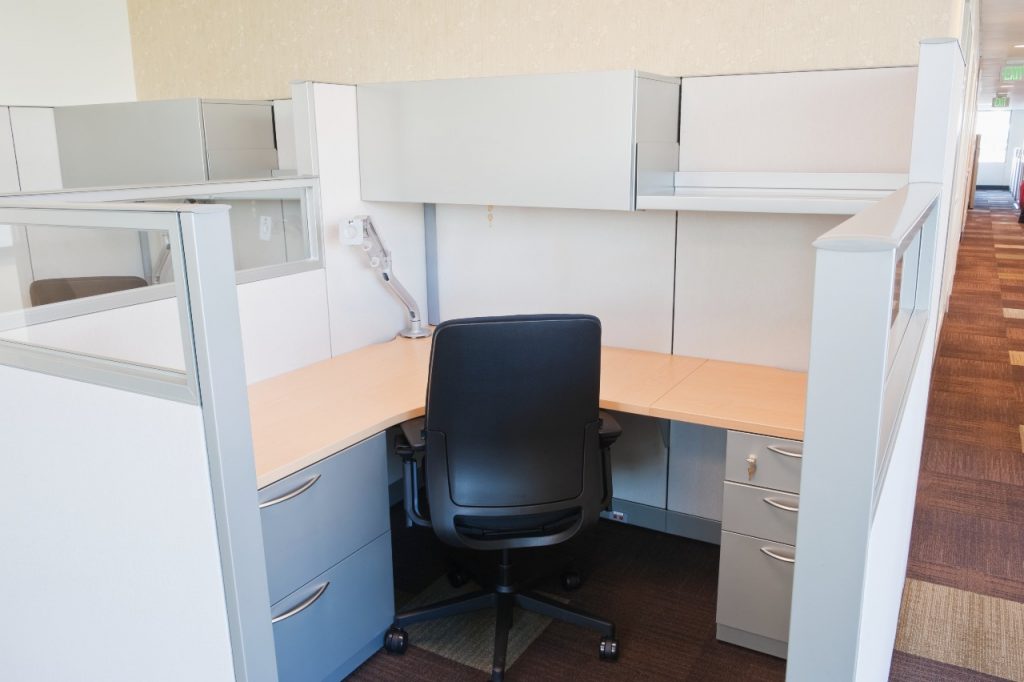 With office space still struggling to rebound in the pandemic's wake, landlords are entering unfamiliar territory. It's inspiring them to think outside of traditional deals as they strive to fill buildings with a wealth of empty office space.
For example, the owners of the Trust Building promised a $1 million bonus at the end of 2021 for any broker who could fill the vacant space while meeting certain specified stipulations. Despite this generous offer, the Trust Building was listed in October with a staggering 87% vacancy. According to a survey conducted by Kastle Systems, landlords with 50% vacancy or more show an increasing likelihood to consider arrangements outside the norm.
The Trust Building
Built in 1928, the 334,000-square-foot Trust Building exemplifies a hybridization of Art Deco and Moderne architectural styles so chic at the time of construction. The 11-story structure is a notable fixture of downtown LA's historic district. Additionally, the building boasts a LEED gold certification as approved by the U.S. Green Building Council. This primes the property for UCLA's vision of sustainability.
Converting Empty Office Space to Better Serve the Community
But obviously UCLA has much more planned for the Trust Building. Its floor plan and structure offer a multitude of possibilities including research labs, social areas, and classrooms. Some of the empty office space may even be maintained for administrative purposes.
UCLA has already made it clear that all of this new space will go directly to its UCLA Extension program. Already having made an impact in downtown LA, UCLA Extension aims to offer continuing education opportunities to thousands of participants annually. The acquisition of the Trust Building will likely allow UCLA to serve even more members of the community with this program.
Putting the LA Back in UCLA
Under the guidance of Chancellor Gene Block, UCLA has clarified its intentions of tying the university more closely to the city proper. In a letter to their campus written jointly with Executive Vice Chancellor Provost Darnell Hunt, Block explained, "We are thrilled about the possibilities this new space offers and confident that it will further intertwine UCLA and LA, helping us to deepen the impact of our teaching, research and public service mission."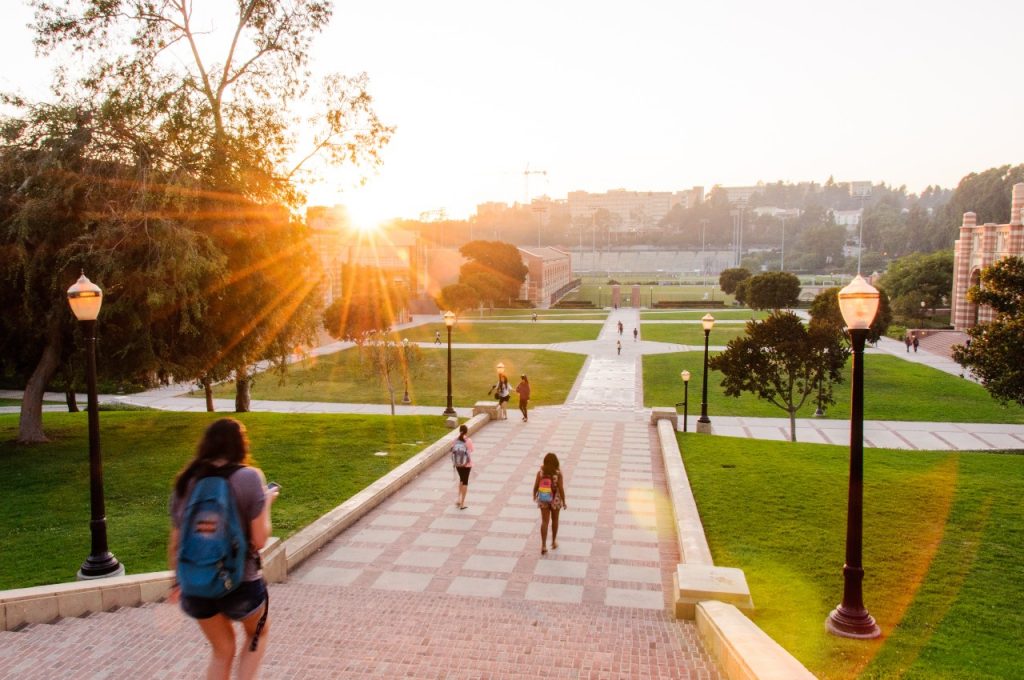 Often relegated in Angeleno minds to the westside, UCLA has made it a priority to connect with the city's core. In this way, students will have easier access to transportation hubs, arts and culture, and even work opportunities.
UCLA Continues the Trend of Repurposing Empty Office Space
LA Mayor Karen Bass issued accolades for UCLA's acquisition of the empty office space, highlighting the school's community standing. This is just the latest in a trend that's seen schools across the US swoop in to take advantage of a plentitude of post-pandemic commercial space. UCLA will start by making use of pre-existing offices before making the needed changes to facilitate classrooms.