We're nearly three months away from Halloween, but the veil between our world and theirs is growing thinner. No, we're not talking about ghosts, goblins, and other creepy crawlies. We're talking about the pop up store army that arrives around this time every year. Temporary shops can appear anytime, but they're particularly prolific in the autumn. That's because pop ups of the Halloween variety require little risk but can bring notable success. And with more commercial vacant space on the market post-pandemic, landlords are eager to fill these vacancies… even if only for a couple months.
The Leaders of the Halloween Pop Up Store Market
When it comes to the Halloween pop up store, the reigning champ is undoubtedly Spirit Halloween. Need proof of the brand's iconicism? Look no further than its starring role in meme culture. These memes depict Spirit moving into the buildings of brands that have made some glaring social faux pas. It's a bit like watching a wild woodland creature move into the hollowed-out husk of a dead tree. The joke is built around Spirit's tendency to move into the vacant commercial spaces left in the wake of failed businesses.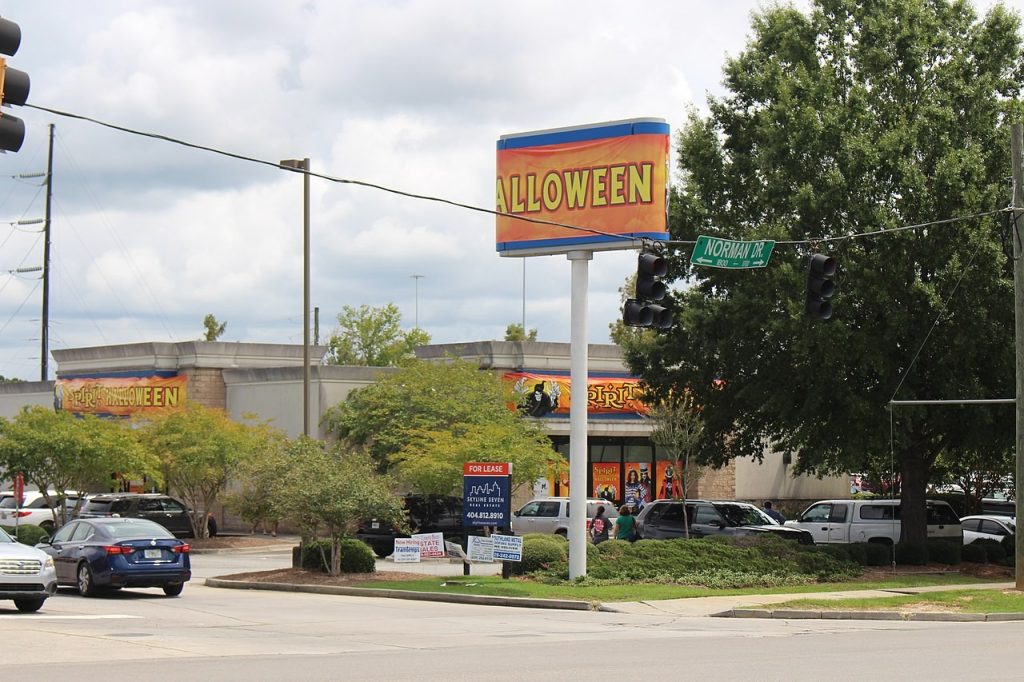 Spirit has been around for nearly four decades but its pop culture star has never shone so brightly. Even amidst the pandemic (and the lost Halloween of 2020), Spirit's sales only slightly faltered. This no doubt plays into Spirit's emboldened approach to this year's Halloween season. They'll be opening up 1,450 pop up store locations this year, up 2% from last year. Inflation be damned! Spirit even grew last year in the midst of the pandemic, adding 3% more locations than it did in 2020. Some of this year's pop ups have already opened their doors including a location in Egg Harbor Township, New Jersey where the brand is headquartered.
Party City's answer to the Halloween pop up store, Halloween City, trails Spirit at a distant second. They'll be opening somewhere between 130 and 150 locations this season, according to CoStar. However, this number is a dramatic 31% to 40% increase over last year's 90 pop up store locations. It's hardly a record-setting number. The Woodcliff Lake, New Jersey brand launched 250 pop ups in 2019. But this shows the brand regaining confidence in the post-pandemic seasonal marketplace.
How Pop Up Stores Benefit Realtors and Neighboring Businesses
Commercial realtors who have never worked with a pop up store before may be skeptical about doing business with a temporary tenant. After all, it's wildly different than the familiar long-term lease. However, temporary tenants are more likely to pay higher rents to compensate for shorter lease times. Lacking the leverage afforded by a long-term commitment, Halloween pop up store brands like Spirit know the drill.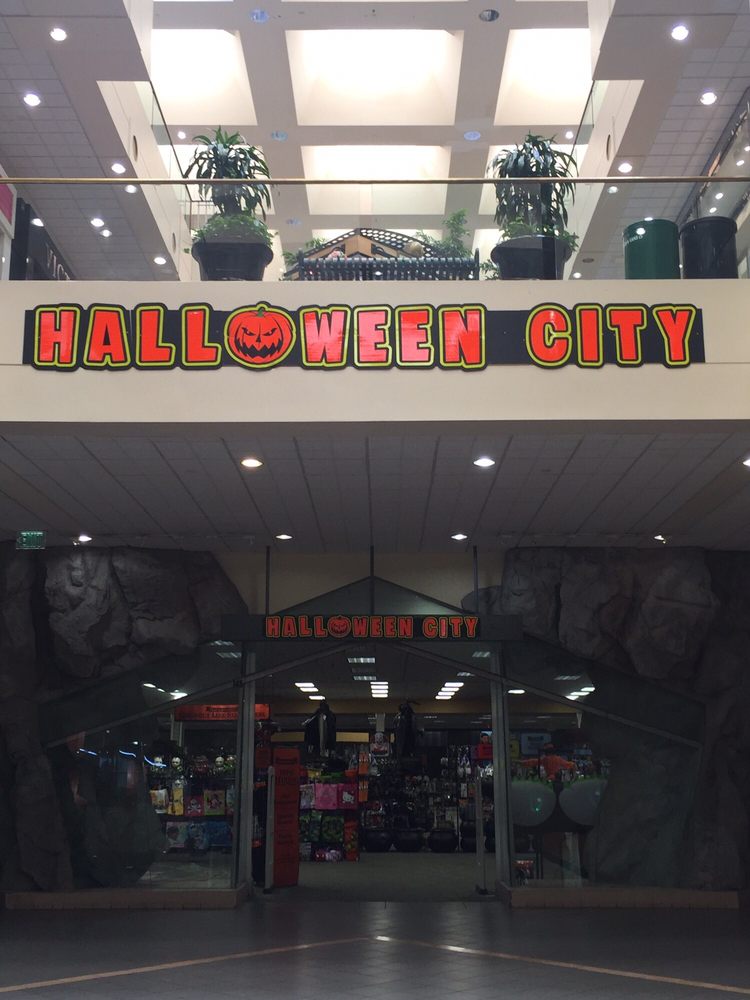 But Spirit and Halloween City also help surrounding brick-and-mortar shops prosper. Often choosing high traffic areas such as strip malls and shopping complexes, these pop ups enjoy a symbiosis with their neighbors.
How Halloween Pop Ups Skirt the Home Shopping Hurtle
In the post-pandemic world, commercial real estate is more plentiful than ever before. Though Covid contributed heavily to the shuttering of brick-and-mortar shops, it was more of an acceleration of a trend. Delivery services like Amazon have made home shopping not only affordable, but more convenient. The global pandemic only served to further highlight its benefits.
Brands like Spirit and Halloween City that employ the pop up store model are able to expand unfettered due to a wealth of commercial space. But how do they avoid the Amazon curse? After all, they are still brick-and-mortar shops albeit ones with a predetermined lifespan. It more than likely involves a number of factors. Halloween costumes often need to be tried on for the right fit. It's a hurdle online retailers are still struggling to overcome. Amazon, the e-commerce giant, have even branched into brick-and-mortar shops to satisfy this consumer need.
But choosing a Halloween costume is also a part of the seasonal ritual. Families, friends, and couples enjoy the activity of going to a bustling costume shop to pick out their look for the year. And if that's a hard sell, you need only look at the growth of these Halloween pop ups. Those numbers don't lie.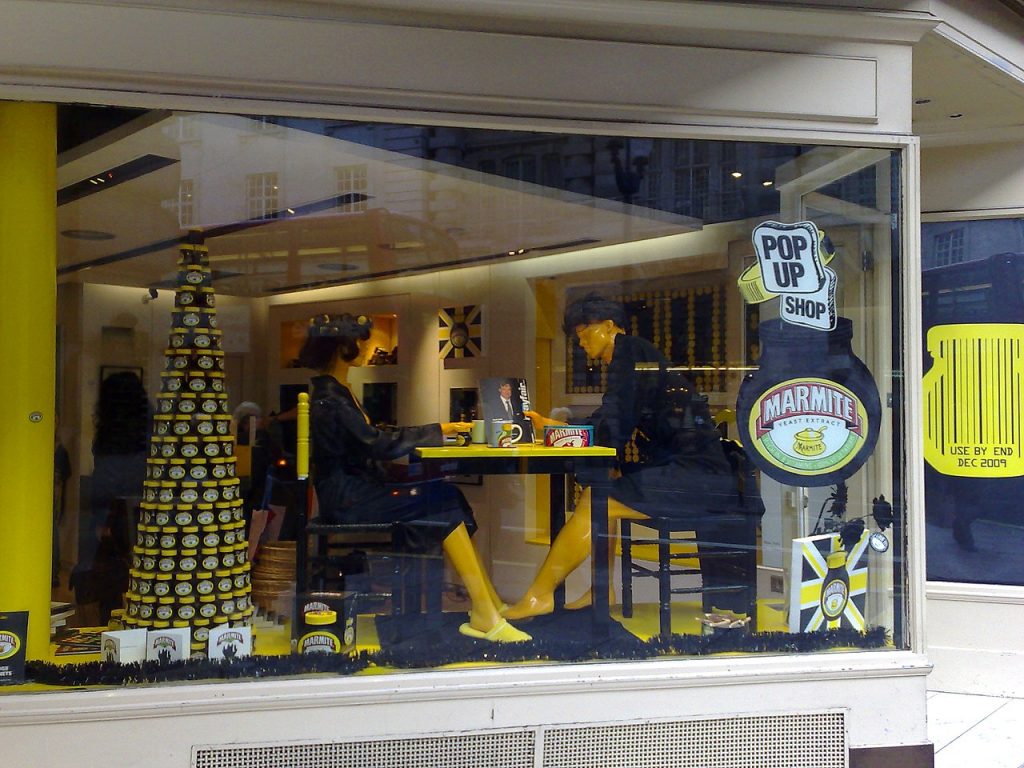 What Halloween Pop Up Stores Want in Vacant Commercial Space
As we mentioned earlier, pop up store brands like Spirit scout out high traffic areas to host their shops. Leases are typically signed earlier in the summer and can range anywhere between six and twelve weeks. Spirit uses carefully honed criteria when searching for a new location. They prefer areas with a minimum population of 35,000 people within a three to five mile radius. Highway visibility, presence of other retail shops, and a square footage somewhere between 5,000 and 15,000 square feet are other factors taken into consideration.
The success of the pop-up shop business model has other retailers considering their take on it. While brands like Spirit and Halloween City may have a corner on the seasonal Halloween market, there are other holidays. And the reduced risk of a short-term lease even has brands outside of the seasonal market considering pop up retail. At some point, the demand for temporary-use commercial space could drive up rates; especially in the most desirable areas. But for now, there's plenty to go around.