Upon being declared a Pandemic, governors across the country took swift measures to curb the spread of COVID-19. One of those measures was the immediate closing of bars and restaurants. Proprietors of these establishments were forced to idle their businesses. Without revenue, many of these owners defaulted on loans or were unable to pay their monthly rent. This led to widespread restaurant space vacancies. As we emerge from pandemic restrictions and shift to a gradual reopening, the question becomes: How should these vacant spaces be utilized? The answer may be the establishment of ghost kitchens.
What is a Ghost Kitchen?
A ghost kitchen is a professional food preparation and cooking facility strictly for takeout and delivery orders. The idea is for the space to house many different restaurant brands, as well as food styles — from pizza and Italian to tacos and American bistro fare. The closest pre-COVID equivalent to modern ghost kitchens is the food truck. But, the major difference is that a ghost location is permanent.
A Win-Win Venture
Ghost kitchens are the perfect fit for vacant restaurant spaces. Landlords, in particular, are fans of the concept because these establishments are already equipped to operate as kitchens. There would be very little cost to convert the space to a ghost kitchen. The only added cost could possibly be a management staff or online ordering platform to facilitate the ghost kitchens.
For the potential restaurateur, the idea is potentially even more attractive. The ghost kitchen provides them an equally low start-up cost. The restaurateur does not need to commit to a large space. Plus, the ghost kitchen is enticing to a new restaurant owner because they can avoid some of the atypical startup costs associated with new food establishments. In effect, they can hire significantly fewer staff members, disregard any attempt to create ambiance, and simply focus on creating delicious food. 
Other Considerations
Ghost kitchens offer numerous advantages to restauranteurs new and old. But one of the clear downsides relates to the dining space itself. Once indoor dining returns (and with current outdoor dining opportunities), the space would have to be shared. The restaurateur must understand that using a ghost kitchen is about the food and not the experience. In that sense, there's next to zero opportunity to create any type of enjoyable atmosphere around the culinary experience. 
On the positive end, a ghost kitchen allows restaurateurs to grow a following and perhaps eventually open their own stand-alone restaurant. It serves as a considerably lower barrier of entry for prospective owners, compared to other traditional routes. Plus, it's a flexible option for the coming months, as the gradual reopening of California slowly unfolds. 
Growing Investor Interest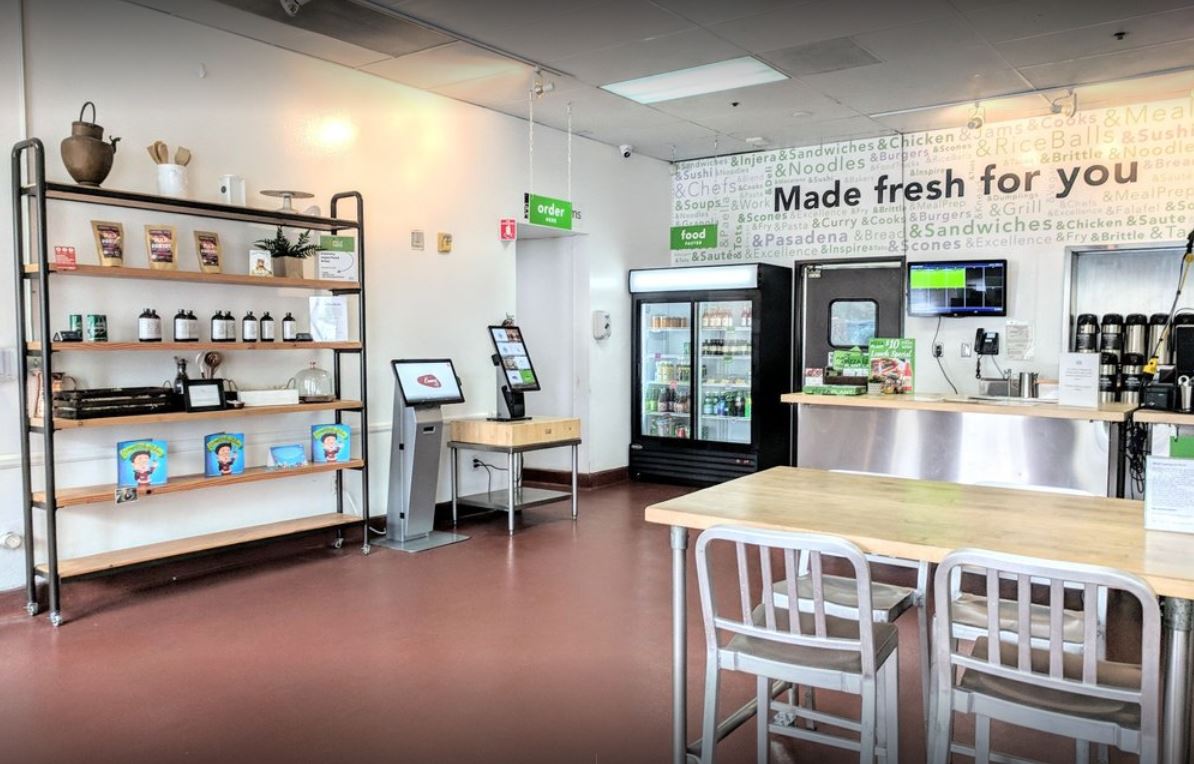 The ghost kitchen concept has even started to catch the eye of investors. Kitchens United in Pasadena, California is one such ghost kitchen. Backed by Google Ventures, Kitchens United currently offers 25 brands in their ghost kitchen.
Kitchens United does it all, making it easy for interested parties to jump in. They provide the kitchen space, management staff, and even ordering software. Many of the brands at Kitchens United had standalone locations but moved to the ghost kitchen to save money and preserve their restaurants' future.
As we move away from the pandemic restrictions, it appears that the ghost kitchen concept could utilize restaurant space that is otherwise unoccupied. Similar to the future of commercial office space, ghost kitchens are changing the way people see commercial spaces. It's an opportunity that is, at the very least, worth a landlord's time to explore and determine if it would be economically feasible to create the space.